Free Telehealth Consultations
The Latest Healthcare Technology to Help You Achieve your Best:
During the enforced shut-down due to the Covid 19 crisis, we are offering free consultations, advice and exercise programmes to people suffering from musculoskeletal problems. Our aim is to take some of the load from the overstretched NHS, so please don't hesitate to book your free phone consultation below.
Phone/Video Consultation
Diagnosis
Specialist Referral if Necessary
Tailor-Made Exercise Programme
Download Advice Sheets
Easy to Follow Videos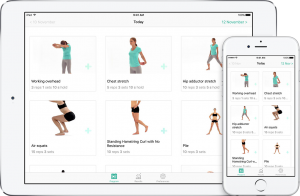 Book Your Free Consultation Now
Click a date on the calendar then pick your time-slot in the drop-down box. Now fill in your details below.
[CPABC_APPOINTMENT_CALENDAR calendar="24"]